Date/Time
Date(s) - 28/03/2017
3:00 pm - 5:00 pm
Location
eLab, Mediastudies (BG1)
Categories
Mapping Historical Data is the second session of a three-part workshop on Geographic Information System (GIS); the digital toolbox for researchers working with geographic and spatial data.
The aim of this workshop is to build a basic understanding of the functionalities of the GIS analytical environment. Jitte Waagen will speak about building spatial databases while taking stock of data quality issues such as temporal and spatial uncertainties. We will practice hands-on with spatia data processing techniques, such as overlaying, combining and merging various sources of information.
The session will take place on Tuesday 28 March, 15-17h, at the Mediastudies eLab, BG01, room 0.16. Please register by sending an email to K.Beelen@uva.nl. Readings will be distributed upon registration.
About the speaker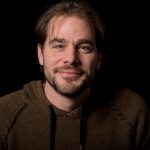 Jitte Waagen works as digital archaeology specialist at the Amsterdam Center for Ancient Studies and Archaeology. He was trained in Mediterranean archaeology at VU University and conducted research in Greece, Italy, Turkey and Jordan. He is currently finishing a PhD research into the methodology of Landscape Archaeology.
General Workshop Information
Sessions are held on a regular, monthly basis. We generally meet on Tuesdays, 15-17h, at the Mediastudies eLab, BG01, room 0.16, University of Amsterdam. Please note that the exact day and time may be subject to change.
No previous experience with digital research tools is required.
Preparatory readings will be distributed.
Workshops are meant for hands-on practice. We expect participants to bring a laptop and to install the software we provide you with in advance of the workshop.
Workshops are informal and open to all who want to explore digital research tools.
Newcomers are invited to prepare by reading the following introduction: Graham, S., Milligan, I., & Weingart, S. (2015). Exploring big historical data: The historian's macroscope. London: Imperial College Press. Available online
For more information please get in touch with Kaspar Beelen at K.Beelen@uva.nl.