By Thunnis van Oort
The Dutch National Opera & Ballet holds an important archive that documents its history of post-war opera and ballet productions. In order to manage and preserve that collection and improve its accessibility, both for a wider audience but also for (re)use within the organisation, the National Opera & Ballet is developing a database system that aims to optimises and strengthen its information and archiving processes.
As a CREATE Pre-PhD fellow, Mascha van Nieuwkerk created the publically available 'Operatic productions in the Netherlands database ' in 2018, providing an extensive overview of opera in the Netherlands between 1886 and 1995, based on the digitisation of a 1996 publication. For more on this project, see Mascha's blogpost here and her pending paper for the Research Data Journal for the Humanities and Social Sciences. Central to the data model is the distinction between work (Verdi's Aïda), production (Forum's Aïda in 1977) and performance event (for instance the première event on 12 September 1977) even if the latter does not occur in the data set.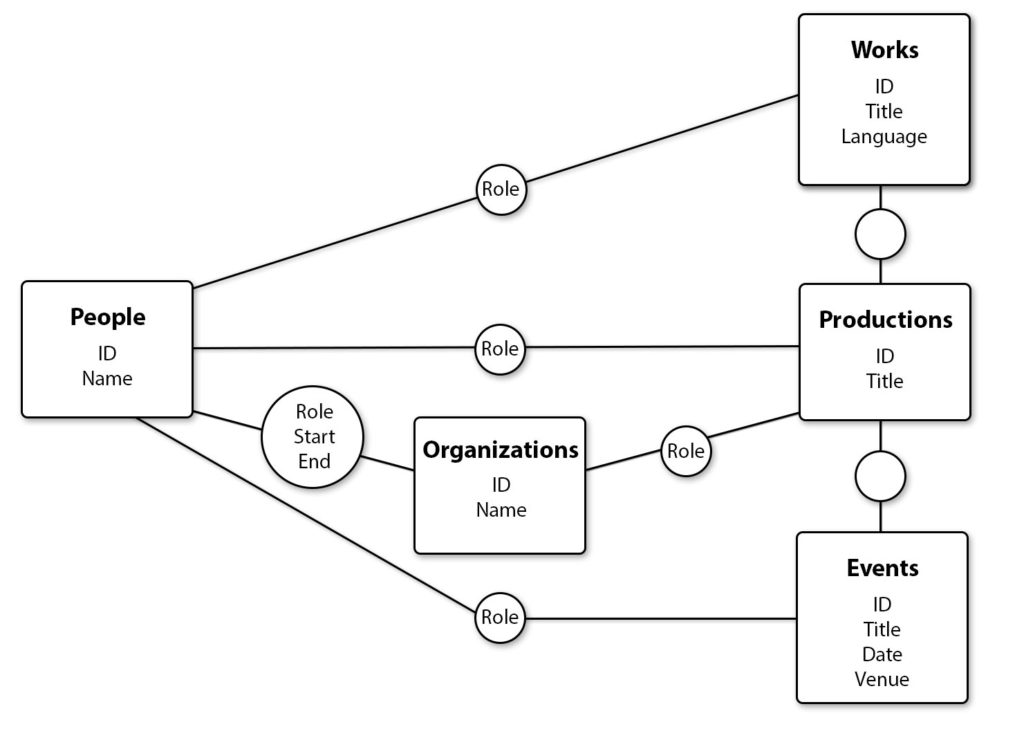 The data model developed in the CREATE project, turns out to be valuable for the National Opera & Ballet in its current transition to a new information system. It can be used for structuring the archival information on opera, including the period after 1995 that is not covered by Mascha van Nieuwkerk's database, plus the ballet data, for which an adapted version can be derived from the opera data model. CREATE and the National Opera & Ballet have had several consultations during the earliest stages of the development process and both parties hope the collaboration between researchers and heritage instutition will lead to a comprehensive opera and ballet database that can please National Opera & Ballet staff, researchers and the general audience alike.