A more elaborate report of our Salon will follow shortly, but for those of you who can't wait to try out the wonderful apps of Karen Forbes and Marcus Abbott: here you go.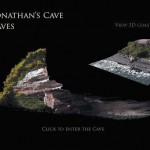 Wemyss Caves Visualisation Project (don't forget to check out the extra's)
For the apps  'Site Specific Architecture and '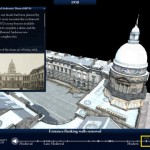 The University of Edinburgh, Uncovering the Past'  go to the App store, where you can download them immediately for free and try them out on your Iphone or Ipad. The Anatomical Theatre visualisation that Karen showed is still in beta phase.
And for more on our very own UvA 4D lab, click here, and see the wonderful reconstruction of the Amsterdam Cinema Parisien above (in progress) by Loes Opgenhaffen and Norbert Bakker.