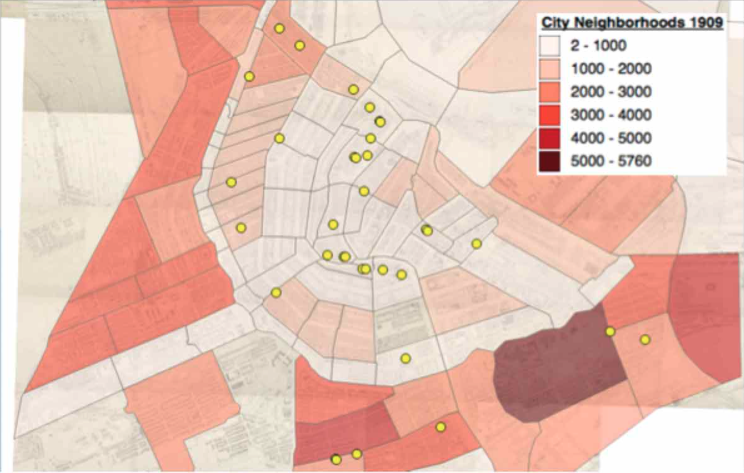 Cinema audiences have remained notoriously elusive despite their obvious centrality to the medium's history. This paper demonstrates that a way to acquire a better sense of cinema going in the silent film era is to investigate the relations between cinema locations, the socio-economic and demographic profile of their surroundings and film programming.
Starting with data from the Cinema Context database maintained by CREATE, the authors first reconstruct and visualise Amsterdam's former cinema market for the period 1907–1928 by means of venue-related variables. By linking this with data on Amsterdam's population and residences, the city-wide analysis subsequently leads them to zoom in on two proximate neighbourhood cinemas that were established in the district De Pijp in the early 1920s: the Ceintuur Theater and Rialto. Based on the analysis of film programming data, the study concludes that Rialto was able to attract more specific audience target groups like children, as opposed to the Ceintuur Theater offered more conventional films.
You can access the paper here.