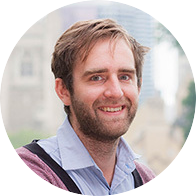 Kaspar Beelen currently works as Assistant Professor Digital Humanities at the University of Amsterdam. After completing his Ph.D. at the University of Antwerp (under the supervision of Marnix Beyen), he worked on the Digging into Linked Parliamentary Data Project at the University of Toronto and the University of Amsterdam. As researcher for CREATE he focusses on computational history, more specifically on the use of text-mining for political and cultural history. His main areas of interest include: gender and politics, the history of political representation and the evolution of affective discourse.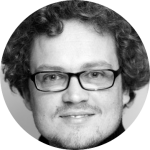 Thunnis van Oort (1976) is a media historian who specializes in the history of movie going. Before joining the Create-team, he coordinated and taught the Theatre and Media Studies track at University College Roosevelt. Previously he taught at Utrecht University, Vrije Universiteit and the Open University. In 2015, he visited Antwerp University as a Marie Curie Pegasus research fellow endowed by the Flanders Research Foundation (FWO). He wrote his PhD dissertation at Utrecht University on the emergence of cinema exhibition in the Catholic South, as part of the NOW project ' Cinema, Modern Life and Cultural Identity in the Netherlands, 1895-1940'. He is editor of the only media historical journal in the Dutch language area: Tijdschrift voor Mediageschiedenis / Journal for Media History.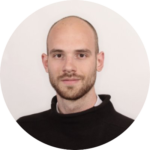 Lucas van der Deijl  (1991) completed a double BA in History and Dutch and graduated in Dutch literature (RMA). He obtained a postgraduate certificate in Digital Humanities at University College London and developed Personagebank, a crowdsourced database for characters in Dutch novels. At CREATE, he will pursue his interest in quantitative methods and digital hermeneutics. He will evaluate different methods for topic modeling in order to trace the tracks of new philosophies (primarily Spinoza) in early modern Dutch texts.
Project: TOPIC: Tracing tracks of philosophical innovation in digital text corpora
Erik van Zummeren graduated in History (BA) at the University of Amsterdam in 2016. During my bachelor, I focussed on doing quantitative and computational history. For my bachelor thesis I worked on a quantitative analysis of the Dutch-Persian trade in the 18th century. In 2014 I was a student-assistant at the Coding the Humanities platform. Quite recently I did an internship as a 'creative coder' at the VPRO Backlight series. I am currently enrolled in the master programme Journalism and Media. For CREATE I will work one day in the week on CREATE TOPIC.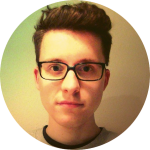 Vincent Baptist completed a BA in Applied Economics (KU Leuven), and a BA in Media Studies (UvA) with a minor in Journalism and Criticism. He currently pursues his film research interests as a Research Master student at the UvA. At CREATE, he works one day a week as a student assistant on History of Performing Arts.
Project 1: Mapping European Performing Arts Data (MEPAD)
Project 2: Dutch Overview Digital Humanities (DODH)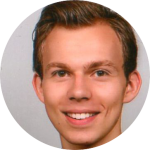 Jan Vos (1995) is currently master's student in the Dutch track of Dramaturgy at the UvA. As a student assistant he works one day for CREATE on the topic of Theatre History. Jan studied Arts and Culture Studies in Nijmegen, with minors in Arts Policy (Nijmegen) and Theatre Studies (Amsterdam).
Project: ACT: The Amsterdam City Theatre Database (1774-2016)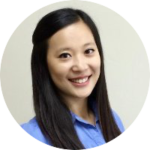 Weixuan Li graduated from MIT in 2014 with dual masters and is pursuing her new passion in the art and art market in the Dutch Golden Age through her research masters study in Arts of the Netherlands at UvA. At CREATE, she develops GIS teaching manuals for BA and MA courses as a student assistant and will work on the knowledge transmission through spatial network as a Pre-Ph.D fellow in Digital Art History.
Former Researchers

Leonor Álvarez Francés
Did the Research Master in History at the University of Amsterdam, during which she specialized in the Dutch Golden Age and became acquainted with the Digital Humanities. Between February and October 2014 she worked as an embedded researcher for the Huygens Institute for the History of the Netherlands within the project 'Mapping Notes and Nodes in Networks. Exploring potential relationships in biographical data and cultural networks in the creative industry in Amsterdam and Rome in the Early Modern Period'. At the moment she works both for CREATE and as a PhD candidate for Leiden University within Raymond Fagel's project 'Facing the Enemy'.
Project: ONSTAGE: The Great Schouwburg Database (1638-1772)
Norbert Bakker
Currently Res. MA media studies student and previously completed MA Presentation & Preservation of the Moving Image. Interested in the influence of digital media platforms, digital tools and other technologies have on film culture, film heritage and film studies in general. I work one day a week as student-assistant for the CREATE project.
Thomas Delpeut
Thomas Delpeut (1988) graduated in History (Research Master) at the University of Amsterdam. During his studies he specialised in Dutch and European nineteenth-century music and concert history, publishing several articles on the topic. He wrote his thesis on Amsterdam's nineteenth-century summer concerts and recently published an article in the BMGN-Low Countries Historical Review, evaluating the current state of the art and presenting new research perspectives for nineteenth-century music and concert history. Thomas is currently working on the project Musical Criticism and Cultural Capitals. Shaping, disseminating and appropriating nineteenth-century musical discourse in Dutch creative cities.
Project: Musical Criticism and Cultural Capitals. Shaping, disseminating and appropriating nineteenth-century musical discourse in Dutch creative cities
Wouter van Elburg
Currently MA Heritage and Memory Studies at the University of Amsterdam. I work one day a week as a student assistant for project COLEM on software for re-spelling seventeenth century Dutch texts. Studied Art History with a minor in architecture and urban planning and a specialisation in Amsterdam and city planning. Formerly involved in the CREATE project at the 4D Resarch Lab on housing in sixteenth century Amsterdam, for which I researched and reconstructed Warmoesstraat 138.
Project: COLEM: Creating an Orthographic Layer for Early Modern Texts
Dieuwke Hupkes
Has a bachelor's degree in Physics and Astrophysics and a master's degree in Logic. She works for CREATE 3 days a week, the other 2 days she works on neural models of parsing with Jelle Zuidema at the ILLC.
Project: Part-of-speech tagging of historical Dutch texts
Anna Foulidis
Currently MA public history student with a bachelor's degree in history with a minor in art history and a minor in heritage and museum studies. I work for CREATE two days a week on the Design Derby Data project. On the other days I'm writing my thesis on the presentation of the Dutch Golden Age in historical museums. I'm interested in how changes in society affect cultural identity and the position of national history and heritage.
Project: Design Derby Data: Belgium and the Netherlands, 1815-2015
Rosa Merino Claros
Studied Philosophy, Linguistics and Mathematics. She wrote her Philosophy Master Thesis on Cantor´s Set Theory and its philosophical influences, while her Mathematics Thesis dealt with the Tensor-Train-Format and its algorithms, whose aim is to reduce the complexity of multidimensional functions. Afterwards she worked for two years as mobile applications developer. She is particularly interested in logic, computation and information retrieval related topics.
Project: Extraction and Exploration of Spatial Information in Documents
Mascha van Nieuwkerk
Studies at the Research Master in History. She was trained in history (BA, UvA) as well as music at the Conservatory of Amsterdam (BA, Quirine Viersen). As an award winning cellist (Princes Christina Competition, first price 2003; SJMN Competition, second price 2005) she is active in several succesfull chambermusic ensembles such as the Cello8ctet Amsterdam, Fuse and the Fourier piano trio. During her bachelor in History she specialized in nineteenth-century music culture. Her bachelor thesis about the music culture at the Felix Meritis Society resulted in publications in Skript (2012) and Ons Amsterdam (2013) and was selected for the VSNU Student Research Conference 2012. http://www.maschavannieuwkerk.com
Project: Felix Meritis Concert Programmes Database 1777-1888
Thijs de Raedt
Graduated in the fields of Cultural Sciences (BA) and History of Art (MA) at the University of Amsterdam, and currently completing his MA thesis in Museum Studies. He is particularly interested in mechanisms of collecting and exhibiting art of the nineteenth and early twentieth century. Besides writing his thesis, Thijs now works two days per week on the CREATE Design Derby Data project.
Project: Design Derby Data: Belgium and the Netherlands, 1815-2015
Joanna Rozendaal
RMA Art Studies, track Dutch Golden Age Studies. Her research interests concern early modern book historical subjects in general and in particular the changing meaning and impact of images during the course of the seventeenth century.
Project: Material Evidence for Networks: the Case of Early Modern Printing
Tim Veldt MA

Is a master's student in history at the UvA. He specializes in past visions of the future. For his master thesis he is currently researching the technological future visions during the interwar period (1919-1939). For his internship at CREATE, he studies the practical use of textmining tools for historical research and makes tutorials on how these tools can be used, for instance for analysis of newspapers, provided by the Dutch Royal Library (Delpher).
Project: Past visions of the future in digitized newspapers.
Ingeborg van Vugt
Graduated in Italian Linguistics and Culture at the University of Leiden in 2013. In 2014, I completed the master programme Book and Digital Media Studies in Leiden, which focuses on the history of the book and discusses the use of recent digital technologies. For my Master thesis I analyzed many correspondences concerning the history of Dutch-Tuscan relations during Grand Duke Cosimo's III reign. During my studies and research I have become particularly interested in gaining insight in how digital humanities can effectively contribute to the analysis of correspondences and networks.
Project: Mapping Historical Networks of the Creative Industry: Connecting Creative Agency in Early Modern Amsterdam, Venice, Florence, and Rome.
Tessa Wijckmans MA
Tessa Wijckmans (1989) graduated in Dutch literature (RMA). During her research master she specialized in computational stylistic research of early modern Dutch prose texts. She found that the unstable orthographies of the early modern texts cause problems for computational research of these texts. In her master thesis she explored the possibilities of automatic lemmatization of early modern Dutch prose in order to improve the quality of stylometric research of historic texts. Currently she's focusing on automatic respelling of early modern texts to Modern spelled variants.
Project: COLEM: Creating an Orthographic Layer for Early Modern Texts
Dr. Harm Nijboer
Harm Nijboer is a historian and specialist in data management and visual and quantitative analysis of historical data.

Project:ECARTICO: Linking cultural industries in the early modern Low Countries, ca. 1475 – ca. 1725
Hanna Jansen MA

MA worked as a research assistant and workshop coördinator in the CREATE program, while finishing her PhD dissertation on Soviet humanities scholars in the Cold War.
Jolanda Visser graduated from Vrije Universiteit in 2012, where she studied Comparative Arts and Media Studies. Her curiosity towards cinema history was piqued by the course The Art of Comparison: Cinematic City by of dr. I. L. Blom, in which insights were gained into theories, histories, and applications of intermediality, in particular regarding connections between cinema and architecture. After graduation, she specified the research towards the cinema The Movies in Amsterdam, which resulted in the book Samen naar de Movies – 100 jaar bioscoop op de Haarlemmerdijk.  After completing her master degree, Jolanda was offered a position at the VU, where she has gained experience as a junior lecturer.
Project: CINEMAPS: A data-driven investigation of cinema markets in the Netherlands and Belgium, 1950-1975
Elise van Schaik is currently a research master's student in Arts and Culture at UvA. She is specialized in the era of the Dutch Golden Age and has a specific interest in literature from this period. During her BA Dutch Language and Culture at UvA, she co-founded De Alphaman a medium that popularizes historical literature. At CREATE, she will pursue her interest in early modern Dutch text culture as a student assistant (TOPIC).
Renske Brouwer (1988) completed a BA in Scandinavian Studies and is currently finishing her master's degree in Golden Age Studies. She is specialized in the connections between Scandinavia and the Dutch Republic in the Golden Age. At CREATE, she works as a student assistant on the Amsterdam City Theatre Database (ACT).
Lieke Beunders (1996) is currently finishing up her liberal arts degree at AUC, majoring in humanities with a special focus on literature and culture studies. She is writing her capstone on the 21st century affordances of the book in light of new media. In September, she plans to start a MA degree in Book Studies at the UvA. At CREATE, she works one day as a student assistant on the Amsterdam City Theatre Database (ACT).
Anne-Rieke van Schaik (1995) is currently finishing her BA Art History (UvA), with a special interest in interdisciplinary Golden Age studies. At CREATE, she works one day a week as a student assistant on adding the records of the Antwerp guild of Saint Luke to the ECARTICO database.